| | | |
| --- | --- | --- |
| | Welcome! | |

| | | |
| --- | --- | --- |
| | Navigation: | |
| | | |
| --- | --- | --- |
| | Subscribe to MusicSocket | |
Want to make it in music?

Subscribe to
MusicSocket
| | | |
| --- | --- | --- |
| | Subscribe now for full access | |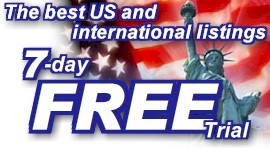 To get full access to the information on MusicSocket you need to be a subscriber. We offer a range of options, including a 7-day Free Trial, a monthly subscription at just $5.49, discounted Quarterly and Annual options where you save up to 35%, and a Life subscription where you make one payment for a subscription that never ends! Plus you get everything listed below included in the subscription, no matter which plan you choose!

| | | |
| --- | --- | --- |
| | What you get: | |
Subscribe now, and start enjoying the following benefits in a matter of minutes:
Unlimited and unrestricted access to our database of 2162 Record Labels [Try it out free]
Full details for the 1406 managers in our Managers Database [Try it out free]
New and updated listings sent out by email every day – you tell us your interests and we'll send you InstantAlerts that match them!
User feedback from other bands and artists, giving you a unique artist's perspective on the companies listed: how they responded, what worked, and what didn't!
Save searches and save time – set up to 15 search parameters specific to your work, then access them with a single click
Add personal notes to listings, visible only to you
Set reminders to notify you when to submit your work, when to follow up, and when to expect a reply
Track which listings you've viewed and when, to help you organise your search – any listings which have changed since you last viewed them will be highlighted!
10% discount on copyright registration fees, making it cheaper for you to protect your songs
Free Newsletter, offering additional tips, information, and opportunities for making it in music!
IP Rights Office